THE BUSINESS CHALLENGE
Technology and communicating are becoming more important to all businesses. The workplace and business environment for trade have changed, and are moving rapidly.
To stay competitive, businesses must have future-ready IT products and have experienced IT providers to help them. IT departments on their own are finding it hard to maintain basic IT requirements whilst also being required to understand and manage high level IT Tasks and planning.
Businesses are being challenged by fast moving and game changing new entrants who are able to leverage agile business processes supported through cloud based technologies. New businesses are unlikely to be purchasing their own hardware and systems as a first choice anymore. They are unlikely to be investing in IT departments. They will be purchasing IT as and when needed, as a service, to grow and contract as their business does throughout the year.
A comprehensive strategic IT plan is a big step to being on top of the technology developments and business opportunities that are appearing. In addition the wrap-around of having a good data and voice network solution that improves productivity, allows an increasingly mobile workforce to operate in this modern environment. Lastly an engaged, dynamic IT partner is essential to keep pace with change. That's where we come in.

WHO ARE ICT GROUP?
ICT Group is a growing organisation of experienced IT professionals. Our goal is to be a leading IT provider across the mid-market to enterprise segment. The professional skill sets retained by our team currently cover the following:
• Senior Consulting, Project and Program Management
• Senior Cisco expertise (CCIE, CCNP, CCNA, CCSP)
• Senior Windows Specialists (MCSE, MCSA, MCP's)
• Technical Business Analysis, systems audit
• Systems & Network specialists, on premises and cloud
• Disaster Recovery and Business Continuity.
• Sales, Account Management, Support in commercial SME, mid-market, enterprise, and government.
ICT Group has a large Sales and Account Management team with sales support and technical pre-sales staff. Our goal is to nurture our customers and to have long term relationships that are mutually beneficial.
In addition to the above, many other skill sets are also within disposal of our professional team, including external contracted consultants and partners where required.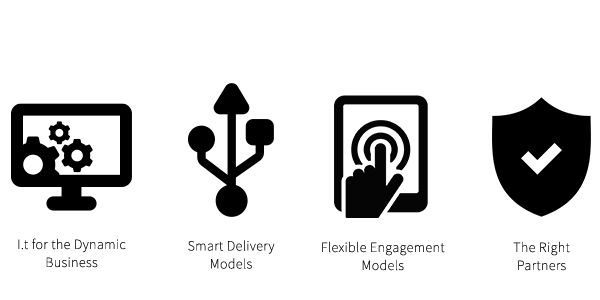 CASE STUDIES
We work with organisations that seek to leverage the power of technology to explore bigger and better business opportunities.
Since 2000, we have provided cutting-edge IT solutions to an extensive range of private and public sector organisations.
To see how we've helped some of our clients achieve better business outcomes through technology, we invite you to read a selection of our case studies.